When I
published the story on the Northern Guard on Wednesday
, I expected it would be the first of a two part profile of the group. However events that have transpired since the first article was published sort of scream for a follow-up detailing the reaction of the Northern Guard leadership and membership at large. In short, and as a very brief preview, I offer this for your consideration: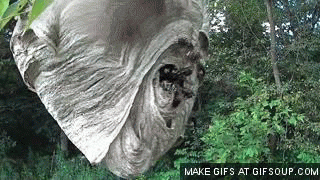 More on that to come.
A day after Northern Guard founder and president Nick Gallant posted his video bemoaning what he perceived to be shabby treatment by the media, he posted a second video offering the same though with the additional caveat that neither he nor the remainder of the Northern Guard will ever speak to the media ever again:
Or, in other words of social commentor E. Cartman, "screw you guys, I'm going home."
There are a number of themes that are apparent in Gallant's commentary, but among those themes is the fact that appears oblivious about the purpose of the news media. It's clear that he thinks the media is to report exactly what he says about his "club" and not dig any further. He wants the media to talk about only what he wants them to talk about and to avoid any probing questions. In short, he wants the independent media to act as a cheap public relations agency.
Dude, that's not how good media works. 
Yes, they will interview you to get your side, but when your public statements about the Northern Guard being against racism and merely wishing to support the community conflicts with the private statements that are rife with paranoia, support for violence, and really racist and Islamophobic statements, some of which ARC has highlighted on this blog, they are going to ask about the discrepancy if they are even half decent journalists. And when the explanation you provide seems wanting, well.... you're not going to look good and you will be exposed for what exactly you are.
For example, saying that you are concerned about the direction of the federal government likely won't raise any red flags for a journalist, except perhaps when the rhetoric is excesively profane:
However when you cross the line and advocate violence against the prime minister of the country, your claims of being a conservative club focused on charity sort of takes a bit of a hit in the credibility department and a good journalist will pick up on it:
Advocating for the murder of any person, never mind the head of the Canadian government, is not and never has been protected speech. People were arrested and charged for making threats against Mr. Harper when he was in office. That people are being arrested and charged for making threats against Mr. Trudeau is not proof that Canada is a dictatorship and that you are loosing your right to free expression. 
But then when people exist in an echo chamber, the real news, flawed though it can sometimes be, is dismissed as "fake"....